About Christine Donohue, MFT, SEP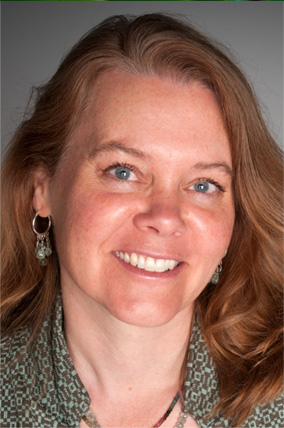 Christine Donohue, MFT, SEP – Somatic Experiencing Practitioner in California
I AM A PSYCHOTHERAPIST, CERTIFIED SOMATIC EXPERIENCING PRACTITIONER, EDUCATOR AND CONSULTANT who has been serving those in Mill Valley, and those throughout the State, with somatic-based interventions since 1997. I currently offer tele-health psychotherapeutic services.
"Your soul knows the geography of your destiny. Your soul alone has the map of your future, therefore you can trust this indirect, oblique side of yourself. If you do, it will take you where you need to go, but more important it will teach you a kindness of rhythm in your journey."
John O'Donohue
My focus is to help people shift from past patterns that no longer serve, so they can live fully and joyfully in real time. During each therapy session, I offer my steadfast presence, strong intellect, deeply honed intuition, extensive clinical training, and profound love and care for people.
Having strengthened my intellect and intuition as a means to cope with childhood trauma, I sought and obtained a Bachelors of Science in Environmental Studies from the University of Vermont.
Upon receiving academic credentials, I chose to move to the state of Washington to focus on learning from the earth, my most profound teacher. It was while working on an organic vegetable and fruit farm sixty hours per week that I experienced nonmaterial reality and discovered my innate healing abilities. It has been and continues to be my life path to bridge lessons gleaned from intellectual teachings with those I have received from connecting with this multi-dimensional existence.
I have studied and have been practicing energetic healing, Somatic Experiencing and other body-based modalities for over twenty-five years. I was an Associate Professor at California Institute of Integral Studies in the Somatic Counseling Psychology, Integral Counseling Psychology, Integrative Health Studies, and Community Mental Health Departments from 2011-2016 and was an Assistant Clinical Director at the Community Institute for Psychotherapy in San Rafael, CA from 2013-2015. I was a senior faculty member at Barbara Brennan School of Healing in Florida for seven years, from 1998-2003 and 2016-2018.
Combining psychodynamic, somatic, and transpersonal approaches, I work with adult individuals, adult family members via telehealth, couples, adolescents, and groups. A passionate educator, I design courses in the areas of somatic approaches to address trauma as well as mindful psychotherapy, communication, and clinical relationship. Certified as a Girls Circle Facilitator and Parent Project Workshop Leader and well versed in Parent-child Interactive Therapy, I support adolescents and on their journey to selfhood as well as those who parent them.
I love to dance, sing, kayak, experience live music, write and read poetry, hike, and spend time with loved ones.
My work draws from traditions based in:
Somatic Experiencing (www.traumahealing.com) And Hands-On Energetic Work To Address Trauma
Neo-Reichian Character Defense Structures To Understand One's Default Coping Mechanisms And To Work Towards Shifting Those That Are Outdated
Non-dual Wisdom
Body-based Methods Such As Hakomi And Gestalt
Vipassana Meditation (mindfulness meditation)
Movement Meditation Practices Such As Gabrielle Roth's Five Rhythms
Humor And Wit!
Credentials:
Select Education:
*"Eye of the Needle" Master Class with Peter Levine. Part 1 2018; Part 2 2019
*Certified Somatic Experiencing Practitioner – Three Year Training (2013-2015)
*Masters of Arts, Somatic Counseling Psychology, California Institute for Integral Studies (CIIS) (2004-2006) http://www.ciis.edu
*Somatic Experiencing, Esalen (2001) http://www.traumahealing.org
*Certificate of Completion, Center For Intentional Living (1998-2001) http://www.intentionalliving.com
*Certificate of Completion for Teacher Training Program, Barbara Brennan School of Healing (BBSH) (1998-2000)
*Certificate of Completion, Barbara Brennan School of Healing (BBSH) (1994-1998)
*Certified Massage Therapy, Diamond Light (1997)
*Gestalt, Esalen (1996)
*Bachelors of Science, Environmental Studies, University of Vermont – with honors (1985-1989)
Select Work Experience:
*Faculty Member, BBSH (2016-2018, 2000-2003)
*Assistant Clinical Director, CIP (2013-2015) http://www.cipmarin.org
*Associate Professor, CIIS (2011-2016)
*Clinical Supervisor of MFT, CSW, and Pre-Doc Interns (2011-present)
*Private Practice, Somatic Psychotherapy (2007-present)
*Private Practice, Energetic Healing and Counseling (1997-2007)